Eat Caviar, Taste the World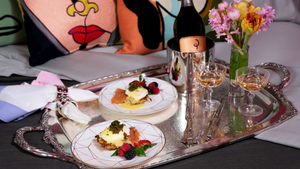 New York's Premium Caviar Boutique Since 1984
Caviar Select is a premier caviar purveyor for discerning epicures around the world. Popular with former presidents, private chefs and gastronomes, Caviar Select not only sells the highest quality caviar but its service provides a bespoke and tailored experience to each and every one of our clientele.
Experience the absolute best direct-to-consumer caviar boutique on the web.
-
Select [ si-lekt ] adjective : of special value or excellence : superior, choice.
SHOP THE COLLECTION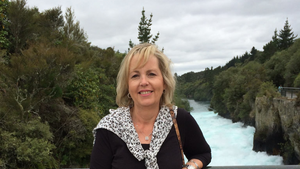 Meet the Woman Behind It All
As the daughter of the Ambassador of New Zealand, to what was then the Soviet Union, Sarah was exposed to the distinct and authentic flavors of caviar from a young age. This is where Sarah's appreciation of different cultures, food, local ingredients, and traditions began.
Sarah has since traveled the globe - living in New Zealand, Thailand, India, Switzerland, and the U.S., - coming away with a deep understanding and respect for global cuisine.
From 1984-2011, Sarah and her late husband Abdi ran and operated Caviar Direct, selling to top restaurants, airlines and cruise liners.
In 2011, Caviar Direct became what is now known as Caviar Select - focused solely on creating bespoke customer experiences for the every-day consumer.
As a private Chef I have been using Sarah and Caviar Select for almost 20 years. I trust Sarah's product to be the best of its kind, carefully curated and researched. I have also appreciated unbelievable service over the years from Sarah and her team, they track each package to make sure it is safely delivered and have fulfilled countless last
minute requests. On all fronts a fantastic company, great product with great service!
Chef Stef Valentine
Once you have eggs Benedict with a topping of Caviar Select, your breakfast dreams will never be the same.
Sir Handley rule
Tea time. An old fashioned ritual that everyone loves. And tea time is a perfect time to share Caviar Select with your friends and family. Learn to love caviar early in life.
Chef Handley
Since 2005 , Caviar-Select and specifically Sarah the owner, has delivered quality products to my family and many family friends who I have introduced to Caviar Select and Sarah and never disappointed!

Great communication! Five stars every time I have ordered!
Nat Longo
We just want to thank you for the wonderful caviar products you have recommended & service/delivery options that you have provided for us over the last 5+years! We especially enjoyed the Select Osetra Hybrid and also the Royal Golden Osetra Hybrid. Both products are Delicious & Scrumptious!!!! Our mouths are watering as we write this.
I also loved some of the other products that I used when cooking! Thanks again and we will be ordering soon!
Robert & Robin Chuber