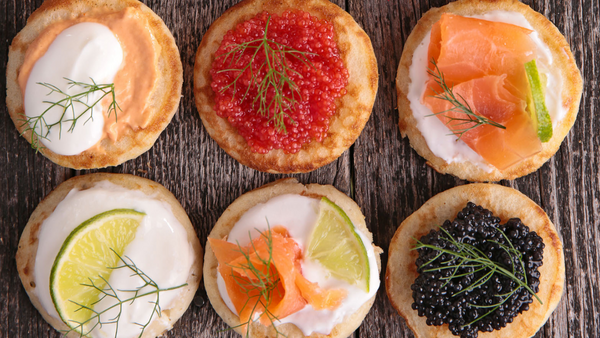 Caviar Complements
Explore the art of pairing and elevate your caviar affair with our
specially curated complements, designed to delight the senses and
elevate your culinary adventure.
Caviar Complements
*To ensure your experience is nothing short of extraordinary, we recommend pairing these delectable complements with your larger caviar order. Not only will this enhance your tasting journey, but it also helps to optimize shipping rates, ensuring your entire selection arrives in perfect harmony.