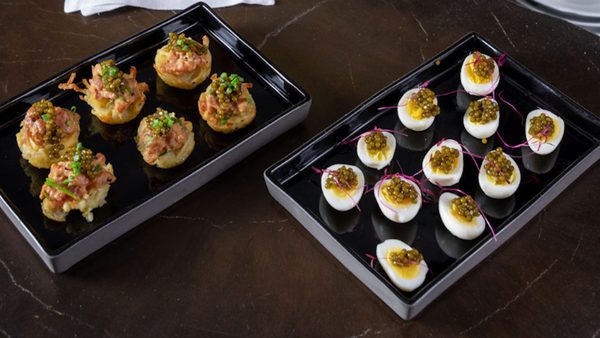 Imported Caviar
Explore our collection of the finest Imported Caviar and Roe, sustainably farmed around the world.

Buy Imported Caviar Online
Caviar Select works exclusively with importers to ensure only the
highest-quality caviar is chosen. All Caviar is carefully selected, hand-packed to order and delivered directly to your doorstep.
Where is Caviar Imported From?
From Asia to Italy
Highest Standards
We sell only the highest quality Imported Caviar, and if it is not up to our standards the product will not be available. All Caviar can either be delivered to Manhattan or shipped overnight, anywhere in the Continental USA.
Caviar vs Roe
Caviar refers solely to roe (eggs) of sturgeon. Roe refers to the eggs of other fish species. 
How Do I Order Imported Caviar for Local Delivery?
Contact Us
You can call Caviar Select at 850-650-2828, email or buy online from the Caviar Select website - specify local delivery in order instructions. All same-day, local delivery must be ordered before 12p noon est.
How Quickly Can I Get Imported Caviar Delivered in New York City
Caviar is delivered in New York City Monday through Friday weekly. If order is placed prior to 12 noon you can receive a delivery the same day. We can also ship caviar internationally from an affiliate purveyor in Europe to EU countries overnight priority. Caviar can not be shipped out of the USA to any other country worldwide.
How Much Does Imported Caviar Cost?
Imported Osetra & Sevruga caviar ranges anywhere from $85 oz to $275 oz. Price is not always the definitive decision on buying caviar. Unless you have a preference of a particular type of caviar, you are welcome to call and discuss. CS likes to offer THE BEST caviar at the time of purchase rather than just the most expensive.